admin / June 23, 2021
Why Buyers and Tenants Should Always Use Brokers
By: Hani Shafi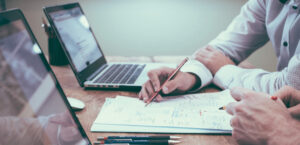 These days there is a plethora of online services and resources to buy or lease commercial space. All too often this can lead people to think they can do it themselves and many assume they would be better off to not use a broker to represent them. Unfortunately, those that go it alone frequently feel like they got a good deal, but the truth is they could have gotten a better one if they had used a broker – especially if it was a complicated deal.
Here are a few good reasons why buyers and tenants should always use broker:
A broker who represents your interests is no additional cost to you. Sellers and Landlords assume the other party will be represented. Most of the time, your broker's commission is built into the listing agreement with the Listing Broker. If you think you are going to get a better deal because you are saving the Owner money by not having representation, you are mistaken. In addition to making the Listing Broker's job easier because they will be negotiating against someone who may not have their level of experience, you could be making it more lucrative because they may get to the keep the commission that would have gone to your broker.
They are legally bound to put your interests first. When you negotiate with the Listing Broker, they have a fiduciary duty to the Landlord, not you. By securing a broker of your own, you will now have someone obligated to get you the best deal possible. Think of it this way: you can represent yourself in court, but would you? Unless you have a law degree, I think the answer is no. When you're going up against a professional who does that for a living, you want representation of your own. Real estate should be no different.
They have resources you do not. And I'm not talking about websites. Brokers spend years cultivating relationships, information, history, and experience. When a broker represents you, you get so much more than someone simply trying to haggle down the price. The information, connections, and guidance they can provide is invaluable.
A deal is as much about what is being presented as what is not being presented. Have you ever booked an Airbnb, only to show up and find the place quite different from how you expected it? You even went back to the listing and noticed there were no lies, but things were presented in such a way that made you envision it in a way that wasn't accurate? Pretty disappointing, right? One of those "fool me once…" moments. Now imagine something like happening with a multi-million dollar property you just purchased. With a broker behind you, you can be sure they will be looking at the deal from all angles, not just the way the Seller wants you to see it. A broker can help you mitigate those risks before you sink too much money into it.
They save you time. Finding a property can be a challenging, time-consuming endeavor. Why not hand that over to someone else so you can focus on your family, your business, or any number of things? As a broker, it can be like pulling teeth to get information from other brokers, the owner, or governmental agencies. I spend hours trying to get basic information for some of my clients. We put in the hours so you don't have to. A good broker should also present you with information in a way that allows you to make a quick apples-to-apples comparison. By providing you with a method to quickly assess each property, you can sift through the results faster and find the one that's right for you.
If you're looking for a broker or considering representing yourself in a transaction, please email me, hani@cipaustin.com. I'd love to speak with you to see how I can be of assistance.
Want to learn more about other topics?  Check out our Education Hub.
All information provided has been obtained from sources deemed reliable.  However, neither CIP Austin nor any of its brokers, agents, employees, officers, directors or affiliated companies (collectively, CIP Austin and Related Parties) have made an independent investigation of the Information or the Information sources, and no warranty or representation is made by CIP Austin and Related Parties as to the accuracy of such Information. The Information is submitted subject to the possible errors or omissions, and no person or organization should rely on the Information, unless such person or organization has conducted and independent investigation to confirm the accuracy thereof.
«
Previous
Next
»