admin / April 28, 2020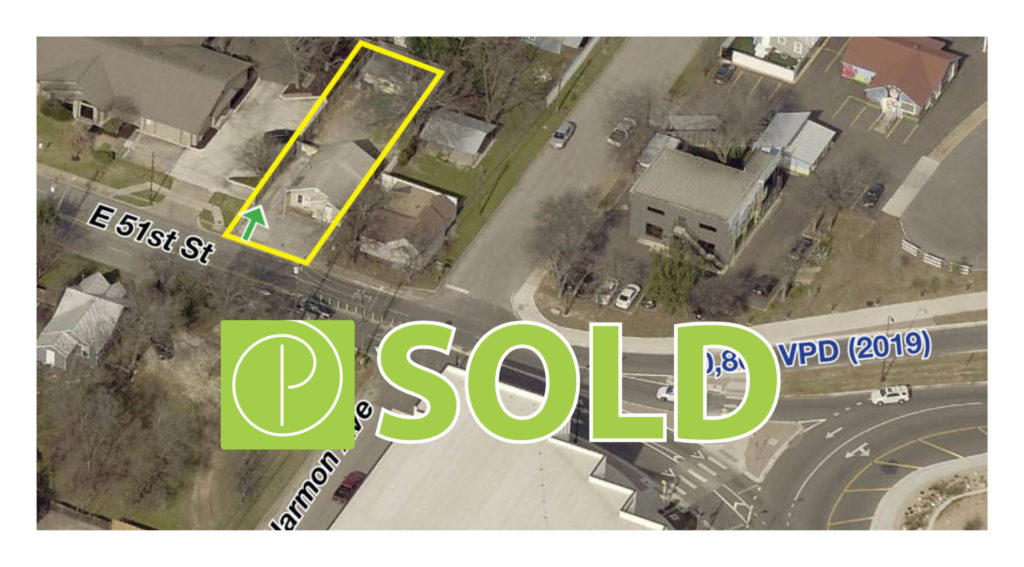 CIP is pleased to announce the sale of 944 E. 51st Street in Austin, TX.
• Robby Eaves, CCIM, and Hani Shafi represented the Seller in this transaction.
• The property is conveniently located on 51st St, just west of I-35, and was only on the market for a brief time.
• The location will be redeveloped by a local bakery intending to consolidate their operations under one roof.
«
Previous
Next
»